The Pharmacy For You
Our expertly trained pharmacists and friendly staff pride themselves on making sure your pharmacy experience exceeds expectations.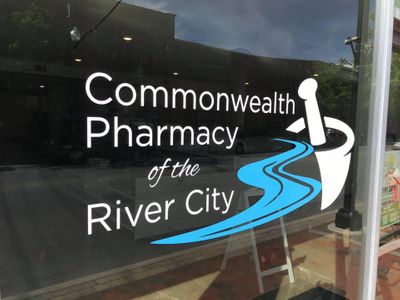 About Us
Commonwealth Pharmacy of the River City is a locally-owned independent pharmacy dedicated to providing outstanding customer service at an affordable price. We're proud to serve the city of Danville as well as Pittsylvania County. We are your one-stop-shop for all your pharmacy and medical needs. At Commonwealth Pharmacy of the River City, you can count on personal attention provided by our caring, professional staff. Visit us today and join our pharmacy family!
Nathan Payne, PharmD
Wingate University School of Pharmacy
Kelly Toth, PharmD
Philadelphia College of Pharmacy
Jeff Rodden, Rph
Medical College of Virginia
Haley Smith, Pharmacy Technician